Townhomes
Pricing expected to be from upper $400k
Next release later this year, click here to be added to our mailing list.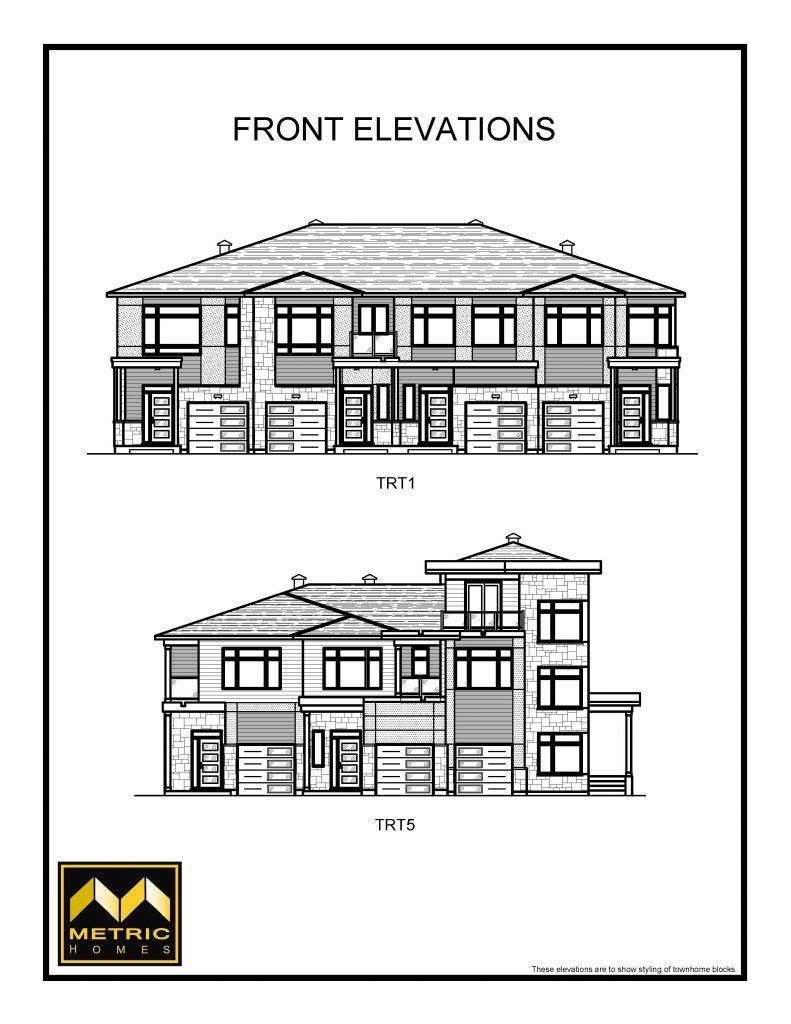 Townhome blocks TRT5, TRT1 and TRT2 are now sold out. Unit A in block 5 is our Model Home. The next release will be late in 2020 with pricing expected to start in the upper $400k range. The Charlotte plan will be available in that release in block TRT4. If a Charlotte plan is bought, that will be the block to be built. If not block TRT3 will be the next to be built. We will open a mailing list approximately three months before release and so please follow us on Facebook, Instagram and/or monitor our website for updates.
Specifications will be as per our Metric Homes Specification Sheet and in addition, an Energy Star Qualified Air Conditioner will be included in all Townhomes. New Construction Start Bonus adds Finished Rec. Room and/or Bedroom & finished 3 piece Bathrooms in Basements to our already comprehensive standard specifications.